Hotels (blocks available)
All hotel rooms are reserved for May 31 through June 3, 2017.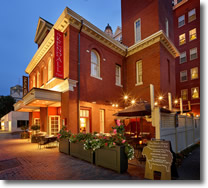 The Kendall Hotel (25 rooms)
1-617-577-1300
Special Room Rate $299.00/night
Plus taxes/fee for a room with one queen or king bed
Guests can call the hotel Monday – Saturday, from 9am-9pm and ask for the GSR promo or go on line at www.kendallhotel.com and type promo GSR to access group rates.
---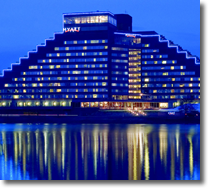 Hyatt Regency Cambridge (25 rooms)
1-617-492-1234
Special room rate $259 per room, per night
Special Booking Website
Reservation block tag: G Stephanopoulos Retireme
---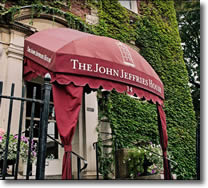 John Jeffries House (15 rooms)
1-617-367-1866
11 twin rooms (w/1 bed) $179.00/night
3 standard rooms (2 twin beds) $199/night
2 standard rooms (1 double bed each) $199/night
Mention George Stephanopoulos Retirement Symposium in order to reserve any of these rooms at these prices.
---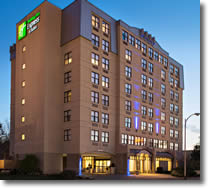 Holiday Inn Express & Suites Boston-Cambridge (25 rooms)
1-888-HOLIDAY
25 rooms at $199.00/night
This hotel has limited parking. The MBTA or taxi is recommended.
---
List of unreserved bed and breakfasts:
Irving House
$155-295/night
617-547-4600
A Cambridge House Inn @ Porter
Contemporary rates: $129-209/night
Victorian rates: $149-249/night
617-491-6300
Parkside on Ellery B&B
The Victorian: $220/night
The Cambridge: $235/night
The Scholar: $210/night
617-492-5025
Harding House
$160-240/night
617-876-2888
Mary Prentiss Inn
617-661-2929
Blue's Bed & Breakfast
$250/night
617-354-6106
Whitman House
$200-250/night
617-945-5350
Moroccan Luxury Suites
$256-296/night
617-953-4853
B&B Constitution Marine @ Boston Harbor
$215-289/night
617-241-9640
A Friendly Inn at Harvard
$97-197/night
617-547-7851
Liberty Fleet of Tall Ships Overnights
Private double: $120-130/night
617-742-0333